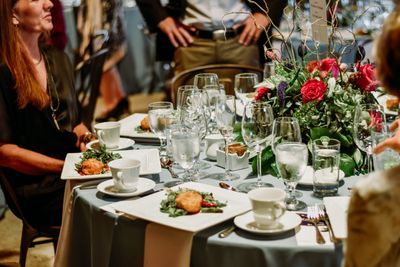 Gather at the Kindred Table.
Kindred Place supports nurturing family relationships and non-violent conflict resolution, where families can come together peacefully, at the dinner table and beyond.
In 2019 we started a new tradition, the Kindred Table dinner, which replaced the Hands of Hope auction gala. The first Kindred Table event, held in the Harvest Moon Pavilion at Bobby Lanier Farm Park, was a sold-out celebration. 
We are finalizing dates and details for the 2020 Kindred Table event. For more information about sponsorship and tickets, please email kindredtable@kindred-place.org.